Founder
Spring Bilingual Montessori Academy (SBMA) was established in 1967 by Mrs. Anna Franchi Neri, a direct student of Dr. Maria Montessori, founder of the international Montessori educational system. She received the Montessori International Diploma in Austria in 1951, under the direction of Dr. Montessori.
Mrs. Neri was an accomplished world language educator as well as a respected practitioner of the Montessori Method, who envisioned SBMA as a logical and natural extension of Dr. Montessori's teaching philosophy – a place where children of diverse social and cultural origins can develop the cognitive and communicative skills equally essential to the learning process and to creating a global peaceful society.
In 2004, after 37 years at the helm, Mrs. Neri retired.
    Head of School
Our Head of School, Diann Sanderson, officially joined the SBMA team in June 2013, but has been a part of our school community since 2004.  As a former SBMA parent, Ms. Diann fully embraces the history and philosophy of our school and understands the needs of area families.

Our Director of Educational Programs, Ms. Nubia Sosa, has been with SBMA since 2008 and previously served as our Spanish Teacher before assuming the Lead in our N.E.S.T. classroom. Ms. Nubia brings her passion and experience in early childhood education to oversee and enhance our toddler, language, summer and after-school programs.  
   
Director of Montessori Programs
Ms. Denise Wilson, our Educational Director and Lead Teacher in the French & Italian Montessori class, brings her wealth of Montessori training and expertise to oversee the implementation of our Montessori program.
   Montessori Resource Specialist
Ms. Bela Ali, our former Montessori Directress and Lead Teacher in the Spanish Montessori class, has been a dedicated member of the SBMA team since 1982.  In 2017, she accepted a school-wide resource role assisting all our children and teachers with one-on-one support and guidance.
Faculty & Staff
Our highly skilled and qualified staff comes from diverse national and cultural backgrounds, united by their commitment to excellence in shaping SBMA's unique learning environment. All are qualified and certified by the Maryland Department of Education for the level of supervision and instruction they provide.
Montessori Teachers at SBMA have a bachelor's degree and hold certification through the American Montessori Society (AMS).
Our Second Language Instructors are native-speaking educators, carefully selected for their teaching talents, effectiveness with young children and compatibility with the Montessori environment.
Assistant Teachers at SBMA are bilingual, with native fluency in their language and years of child supervision experience. They have been trained at SBMA in many aspects of the Montessori approach and bilingual education.
Our Administrative team is available daily to answer questions about school policy, procedure, billing, registration changes, and more.
N.E.S.T. Classroom Teachers
Ms. Nubia, Lead Teacher                                                                                            Ms. Abby, Assistant Teacher
Spanish Montessori Classroom Teachers
Ms. Denise,  Lead Teacher                                                                                           Ms. Yolanda, Spanish Teacher                                                                  
Ms. Yolanda, Bilingual Assistant Teacher                                                                         Ms. Kaylla, Assistant Teacher
French/Mandarin Primary Class                                                           
Ms. Aimée, Lead and French Teacher                                                                       Ms. Rose, Mandarin Co-Teacher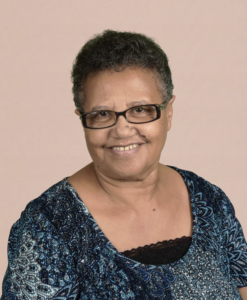 Ms. Tutu, Bilingual Assistant Teacher                                                                        Ms. Aili, Mandarin Co-Teacher  Teacher                                                
Support Team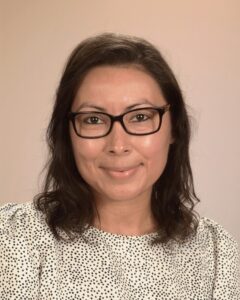 Ms. Julia, Office Assistant                                                                                         Ms. Vanessa, School Support                                                                                                                                                     
Extra-Care & Summer Camp Staff
Our regular staff, whether teachers, assistants or office administrative personnel, work during Before Care, After Care and Summer Camp on rotation to facilitate a seamless transition for the children between their classroom and the child care environment.
Spring Bilingual Montessori Academy (SBMA) is an Equal Opportunity Employer and does not discriminate on the basis of gender, age, marital status, race, religion, national origin or ethnic origin, or sexual orientation.  SBMA makes a concerted effort to maintain international staff character in its hiring decisions.